SleepStyle thinks about your sleep, so you don't have to.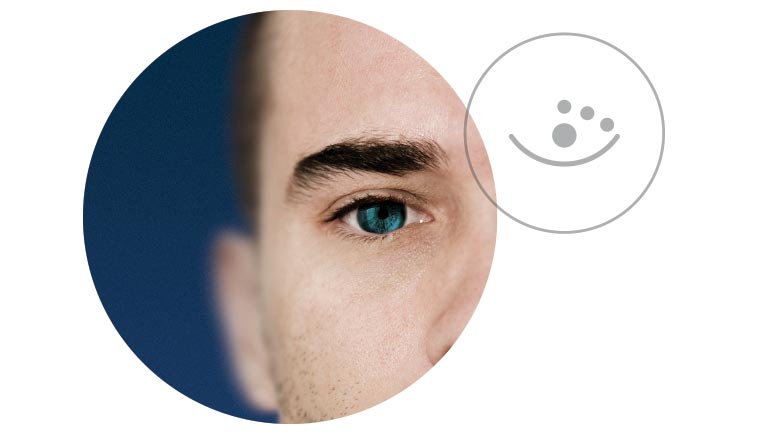 A Responsive Ramp All Night
Exclusive SensAwake technology monitors your sleep to detect periods where you might wake up; and then reduces pressure automatically, to a more comfortable level, so you can resume sleep.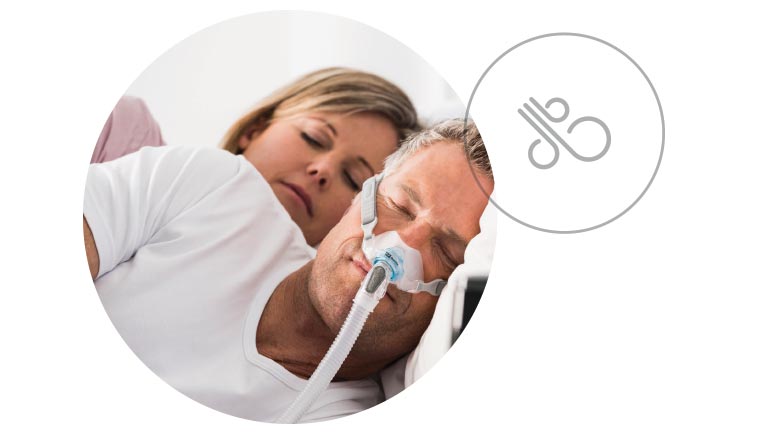 Feel the Comfort with Every Breath
Breathing against pressure can be challenging. SleepStyle features Expiratory Pressure Relief which automatically reduces pressure on exhalation, to make breathing feel more comfortable and natural.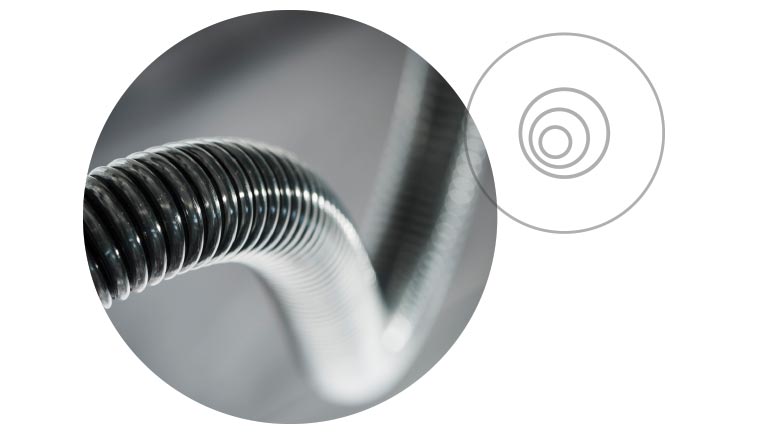 More Than Just Hot Air
SleepStyle's world-class ThermoSmart™ humidification, with lightweight AirSpiral™ breathing tube, adds heat and moisture to dry, uncomfortable room air while also minimizing condensation and reducing pull on your mask.

So simple, you can use it in your sleep.
Easy to Clean & Fill
A simple press of the button opens the lid to a humidifier water chamber that is easy to clean and fill.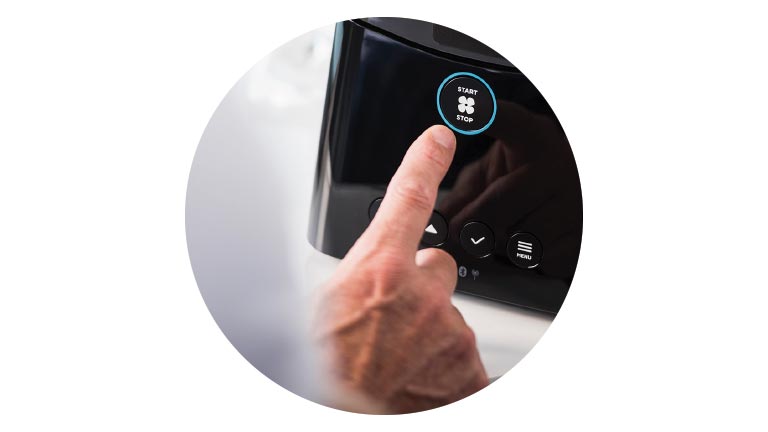 Just Press Start
Large buttons with a simple menu to allow you to change settings, or just press start to begin CPAP therapy.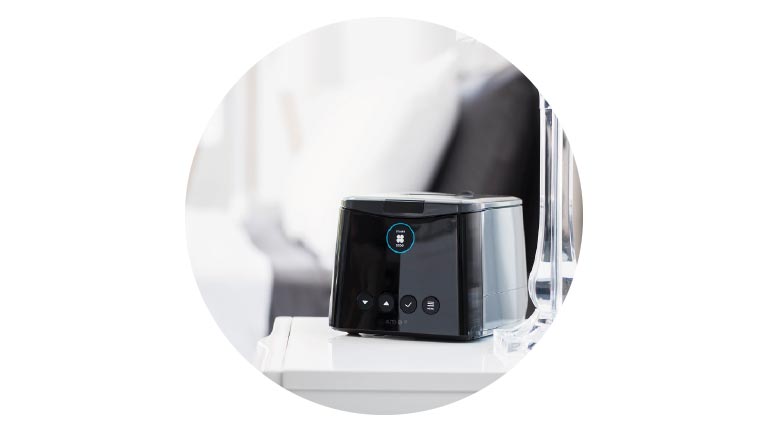 Stylish, Compact & Quiet
SleepStyle sits discreetly on your bedside table with a sleek, modern design and nearly silent operation.

Simplicity woven into its design.
The Arthritis Foundation's Ease of Use Commendation recognizes products proven to make life easier for people who have arthritis and other physical limitations.
As the only CPAP machine with the American Arthritis Foundation's Ease of Use Commendation, every detail in the F&P SleepStyle has been carefully considered to make it easy for you to use.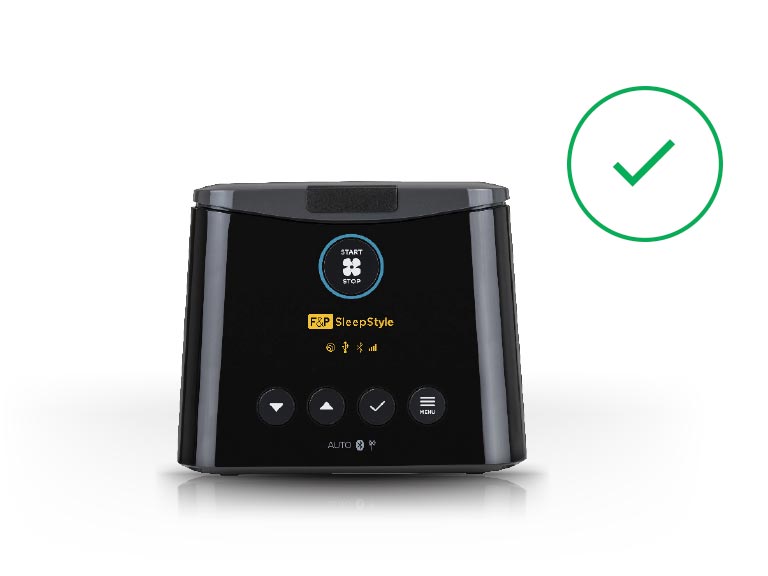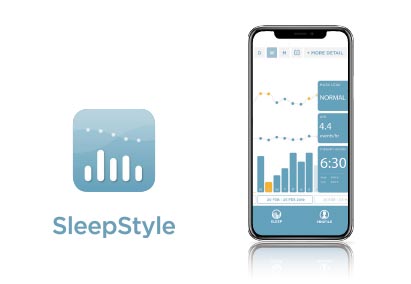 Don't be kept in the dark when you wake up.
By using the SleepStyle App and Website, you can access your sleep data instantly, and keep track of your CPAP therapy progress. The SleepStyle App, available free from the Apple App Store or Google Play, highlights nights where therapy issues were experienced, and provides helpful information and solutions to empower you to take charge of your sleep.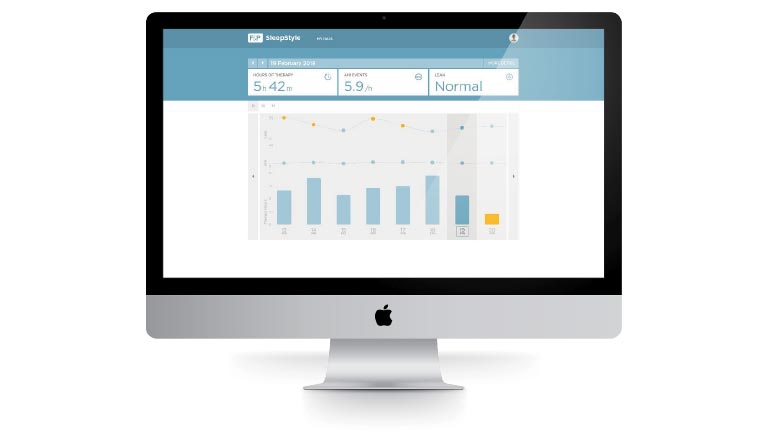 F&P SleepStyle Auto CPAP machine features.
Models

Features
SPSAAU
SPSABU
Built-in Cellular Connectivity
Yes
No
Fixed Pressure
Yes
Yes
Auto-Adjusting Pressure
Yes
Yes
Fully Integrated Humidifier and Power Supply
Yes
Yes
ThermoSmart™ Humidification Technology
Yes
Yes
SensAwake™ Technology
Yes
Yes
Expiratory Relief Technology
Yes
Yes
Built-in Bluetooth® Technology
Yes
Yes
Compatible with SleepStyle App and Website
Yes
Yes
F&P InfoUSB™
Yes
Yes
F&P SleepStyle Auto CPAP Machine with ThermoSmart Heated Humidifier, Carrying Case, 2 Filters, ThermoSmart AirSpiral Heated Breathing Tube, Humidifier Chamber, Power Cord, InfoUSB SmartStick, and Printed User Manual.
SPSABU (SleepStyle Auto), SPSAAU (SleepStyle Auto with Modem)
2 Year Manufacturer's Warranty + 30 Night Risk Free Trial
A prescription is required for the purchase of this item.
Pair F&P SleepStyle with a
high performance F&P mask
Easy to Use
F&P masks are designed to be easy in every respect: set-up, cleaning, adjusting, and sleeping. Just fit and forget.

Superior Seal
F&P seal technologies, including AirPillow and RollFit, help minimize leakage and maximize sleep therapy comfort.

Comfort in the Contours
F&P's unique cushions feature super soft, lightweight materials that contour the face for a custom fit.